People we work with
Guided Tripping is for you if you're curious about using psychedelics for personal growth rather than (or in addition to) recreationally. Perhaps someone talked to you about their experience with entheogens and how they positively impacted their life, or you find yourself interested in articles about psychedelics research that come by on your facebook or reddit feed. Maybe you heard about Guided Tripping through a friend you trust. The way they describe their session piques your interest and has you wanting to experience it for yourself.
You have probably lived quite a large part of your life as a proverbial 'head on a stick'. You discovered (maybe in a quite painful manner) that there was more to be explored. You proceeded to 'work' on yourself in the form of meditation, personal development, Circling, communication skills training, spirituality, embodiment, tantra, or other workshops, practices, therapies and methods. You've gotten great value from them: you feel expanded, more kind to yourself, more able to hold others' perspectives, more connected, etc. Yet you still have sticky/recurring issues with e.g.:
Self-criticism, perfectionism and/or being judgmental
Self-doubt, guilt, shame and overthinking
Dealing with being a Highly Sensitive Person (HSP) and/or introversion in an extroverted and impulse-rich world
Stuckness or falling back into limiting beliefs
Feeling burnt out, bored out, or close to either in your work
Competent, but unsure you're fulfilling your potential
A desire to go deeper but being afraid and unsure of how to go about that
Loneliness and disconnection; lack of intimacy; anxious and/or avoidant behaviour in relationships
Dissociation from your body and this moment (your attention is mostly on the past, future, or others)
Questioning your worthiness of love and belonging; difficulty taking up space
Being highly impacted by criticism
Expectations of yourself and others turning into disappointments
Basing your actions and attitudes on assumptions about others' motives, opinions, and desires (projection)
Self-censoring and being preoccupied with what others think of you
Helping others at your own expense
Conflict avoidance and boundary issues
Procrastination and distracting yourself; addictive and numbing behaviours
Putting your happiness on hold until … when exactly??
Being too smart for your own good; keeping yourself from moving
Getting recurring feedback from people that you can't place (possible blind spot)
Workshop highs that consistently turn into hangovers; equating intensity with meaning or change
However immovable these issues may seem, there is a curiosity in you, a sense of possibility. And you somehow trust that it can be very meaningful and impactful to consciously use a psychoactive substance. But you do want to make sure that you are safe and do everything in your power to get the most out of it: to fully enjoy and let yourself go into the moment and make sure there are lasting positive effects.
You sense that there are parts of your subconscious patterning that could be put in a different light. Somehow you smell a much deeper enjoyment of life is possible. That this can be attained through other means as well but that will be more easily accessible and anchored while on a psychoactive substance. We believe that, too! Because we've consistently seen small and large miracles happen.
PS: Please check if any contraindications apply to you, as well as the other information in the safety section. These substances are no silver bullet and should be used with caution. Also, the integration of whatever you experience is the most important element in attaining those sustained positive effects. Although we support you in formulating your personal integration practices, their execution is totally up to you.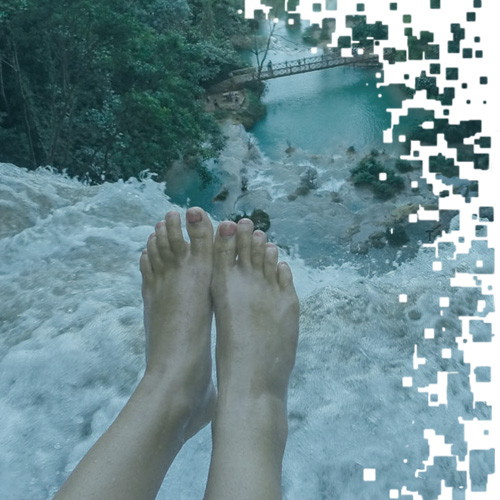 Miriam's story
I love being able to guide people through highly meaningful moments and to offer exactly the thing that makes the moment safe, deep, touching, and positive – in short: auspicious.
How did this become my work? After years of immersing myself in a great variety of personal and spiritual growth methods, as well as enjoying psychedelics for both recreational and growth purposes, a friend asked me to sit with him while he ingested a psychedelic for the first time. He shared afterwards that this one session was easily as valuable as a year of therapy.
What I learned that day and have honed ever since is that my presence and care allow people to relax into their trip. I offer them mirrors, reframes, and interventions that have a big impact because they are injected into a deeper layer of their being – a layer that becomes much more easily available because of the substance they ingested.
The presence, intuitions, and skills I bring to the session, using modalities such as circling, constellation and systemic work, voice dialogue, and intuitive bodywork, make sure that the whole experience (including intake, preparation, and aftercare) is not only safe, but exciting, insightful and effective.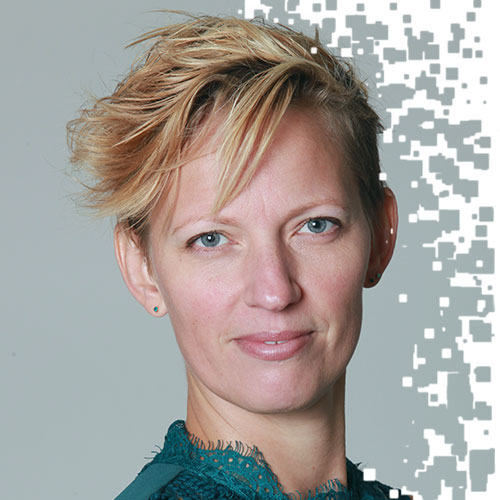 April's story
From an early age, psychedelics and my own inquisitive nature sculpted the person I am today. People find my warm, open, grounded personality and my sense of humor safe and nurturing. My background of naturally rising into the role of den mother to friends experimenting with substances (especially after my own bad trip which made psychedelic research and safety a calling in life) and the years I've spent participating in and facilitating Authentic Relating have coalesced into my practice. As a trip guide, empathy is most important to me. People love the sense that I'm really there with them, wherever they are. They are comforted by my presence and my way of reframing what is happening.
I use the modalities of authentic relating, inverse dream interpretation and visualization, philosophy, and subliminal guidance from the study of astrophysics and biology. Personally, I engage in therapeutic psychedelic practice, research and analytical thinking, meditation, circling, and the happy knowledge that we ain't got it all figured out.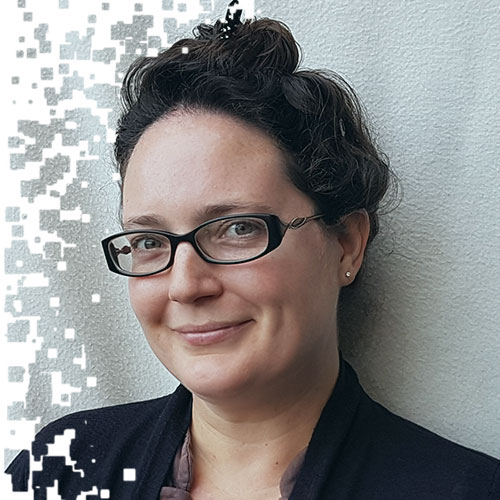 Andrew's story
Psychedelics (broadly – including marijuana and MDMA) have been a big part of my journey both in healing and awakening. Marijuana, Mushrooms, LSD, Peyote, Ayahuasca, Ibogaine, and MDMA – I wouldn't be the person that I am today without some key experiences and relationships with these medicines and what they brought me in touch with. I'm also very much an 'integration-freak.'
Other than Marijuana, I've never taken any of these recreationally, and have put a lot of focus on my life on bringing these experiences home, into my waking consciousness, through modalities like Tibetan Buddhism, therapy, focusing, Qi Gong, and poetry and philosophy, just to mention a few. I bring curiosity, wonder, joy and love to the sessions I guide, and a seamless integration of gentleness and force.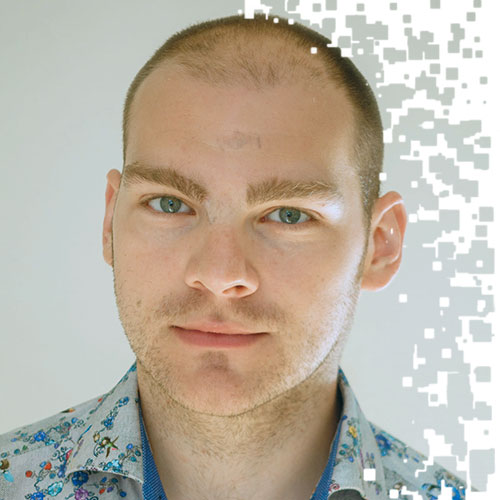 Hilde's story
For 11 years I have been professionally guiding people toward becoming more of themselves, because I just love to encourage people to grow and flower! Adding truffles to the list of 'tools' I work with was a very natural choice that I feel deeply grateful for every time all over again. They open us up to our true potential with so much ease, care and love,
I create an atmosphere and setting that allows you to express your emotions and thoughts while feeling welcome and comforted. Also I will ask you questions and give you nudges that help you to dive a layer deeper into your inner world. Many times I have been told by clients that my presence empowered them to face even the most difficult emotions, and how much of a relief it was to finally express them and let them go.
In this way, we create space for new possibilities and options based on your potential for a more fulfilling life on all levels and more zest for life!
Among other modalities, I incorporate (guided) meditation, energy work, emotional bodywork, authentic expression forms like voice liberation, dance / movement etc, and authentic communication and relating.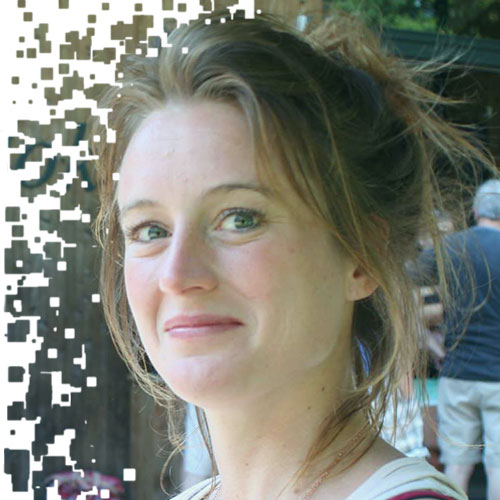 Hanneke's story
Human by heart, Psychodynamic therapist by profession. As long as I know myself I've been intrigued by life and being human; What is it? What does this mean? And how do you 'do' life and being human?
Psychedelics (LSD, mushrooms, DMT, ayahuasca) have been and still are a vital part of that exploration.
Psychedelics show me different and deeper layers of relating to myself and to the world around me. For me, perspectives change, blockages become clear or disappear and new pathways are formed.
It's these experiences that sparked my fire to become a therapist.
Expansion, groundedness, acceptance, integration, in-awe-ness and lust for life: I bring these to a session through my own experience and guidance, my skills as a therapist (NLP, trauma release, hypno- & regression therapy, inner child work, emotional body work, voice dialogue, energy work) and my passion & fascination for all of life.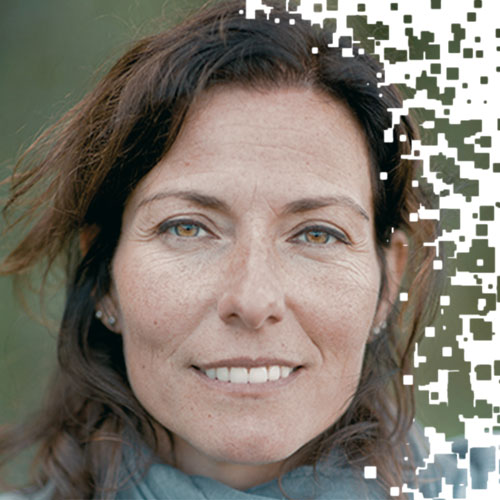 Testimonials
I trust Miriam a lot, so I couldn't have wished for a better guide. From the beginning to the end we were in sync. The trip made it clear why we are here – to experience consciousness and act from love. What it let me experience is indescribable/indescribably beautiful – I don't dare find words for it, even afterwards – and makes it a lot clearer what I'm here to do. (YW, 52)
April has an amazingly caring, solid way of being and a unique and disarming sense of humor. I felt in such good hands from the moment we decided to work together. She can dive into immeasurable depths without batting an eye and brought herself fully. The things she picked up on enriched my view of my already very rich experience. And I just felt pampered by her fabulous home cooking, like icing on the cake. (ME, 37)
Hilde is probably the person I felt most comfortable with in years. Although she is sweet and nice, she makes sure I do not get distracted. She keeps my intention on track and clear to me every time I get off route. I now have a few ideas to work on:) and I really enjoyed her company a lot. (KH, 32)
I was blessed to have this first psychedelic experience with Andrew as my trip-sitter. I was in competent hands, and I felt very safe to just be there through whatever experience. What a trip! So many insights – and laughter – and synchronicities! Andrew's presence was really important to help me ground and focus on opening spaces internally in really powerful ways. I'm amazed at his wisdom and understanding of the imaginal and non-dual, which were really important in my choice of a sitter. And what a BIG HEART you are Andrew! With such a beautiful, devotional way of being. This has been a big milestone in my life journey. I'm no more the same, after the trip, with many orders of magnitude – ow a few months afterwards. Most importantly, I'm owning more of who I am in my whole multidimensionality. (AE, )
Miriam has always been calm, comforting and knowledgeable during my sessions with her. It has been very constructive to discuss my experiences with her, and she has time and again offered her own intuitions that have proven to be useful directions of exploration. Family constellations therapy on psychedelics turned out to be particularly constructive. Also, she made me feel safe as I went through hours of deep explorations. From my five sessions with her, I am considerably less anxious, I have pages and pages of insights into my own life and the workings of my mind, and I am able to take life less seriously. I am more playful, enjoying the colours of my surroundings in daily life. (ER, 37)
April was the most incredible guide I could have asked for. April provided me with a perfect balance of support and challenge-where challenge was needed. I felt so profoundly seen and heard. There were few moments when she did what I didn't even know I needed her to do. She has an incredible capacity for listening to what is said and what is in between the words. She is gentle and fierce and she allowed me to be myself in all of my vulnerability.  Through this experience I was able to meet myself in ways I could not even imagine, I found more self-love and Love than I thought possible. In the timeline of my life there are not that many, if any experiences that I could call 'life changing' unless in retrospect. It is still rippling through my body and consciousness- and supports the remembering, the integration, which is why and how this experience has been life changing. April's guidance was a crucial part of this process. (EG, 33)
My session with Hilde was very very powerful. She had a feel for the right direction to nudge the session in while letting me discover my own path. She intuitively knew when to step back and when to be actively involved. She asked the right questions at the right times – and made sure to never lose sight of my core intention for the session. The session helped me break an addictive habit that had been present for me for a long time, reaffirmed for me my commitment to someone I love deeply – and renewed in me my openness and willingness to engage in very active self-care. My experience with Hilde was deeply transformational – and I highly recommend her. (SR, 36)
Miriam is a modern day shamaness! Caring, compassionate, and wise beyond her years, anytime I've been in an intentional setting with her has been healing, awakening, insightful. She embodies a rare combination of knowledge about what she is doing with the high sensitivity and interpersonal skilfulness that ensures a good journey. (AV, 35)
April, from the moment we decided to dive into this quest, was present, fully engaged, and thorough in the way she prepared me for my trip. The way she walked me through this journey prepared me just the way I needed. Throughout the session, she was gentle and guided me masterfully, asking the right questions to ground me and lead me back to my intention. Brownie points – she did it with ease and her humor helped me to land. Plus her meticulous caring extended to a drinks menu and a delicious home-cooked meal. (RT, 32)
I highly recommend Hilde to anyone who wants to experience a more profound, spiritual and therapeutic experience with truffles. I had done psychedelics before in a recreational setting, and was apprehensive about taking them again as I'd experienced what is commonly referred to as a "bad trip", but Hilde has a strong sense of intuition and was able to recognise my pent up emotion prior to starting the session, and she created just the right atmosphere and setting to allow me to express that emotion; to heal and purge the anxiety from myself, without feeling embarrassed and ashamed. Hilde's presence was constantly comforting, but also her manner encouraged me to find the answers I sought myself, rather than her providing them for me. A superb guide, and an enlightening experience which has helped me reconnect with my true self, and to the true nature of God and the Divine. I am extremely grateful for the journey, and for Hilde. (CA, 34)
Miriam creates and atmosphere where I feel that whatever thoughts or emotions that arise within me are welcomed. I felt genuinely cared for during the trip. She asked questions or made comments that made me much more conscious of the processes that were happening inside my mind. She made me feel okay with exploring my mind and emotions at my own pace. (PB, 33)
April was amazing!! I felt super safe and well taken care of. She helped me relax right away and set the atmosphere perfectly in order for me to have a profound, inner-world explorative, and personalized experience. I learned and am still learning about my internal world. The experience made me see myself from a different perspective and allowed me to interact with that. From the trip itself to the integration conversation with April, I definitely feel more connected to myself, more capable and motivated to continue to look deep inside of myself and listen and learn. (JP,22)
Miriam holds space in an exquisite way and was an integral part of a journey that brought me into unity with nature and deeper wisdoms that have since influenced my work. I warmly recommend her. (ES, 39)
"April just cares about people, she loves what she does, and a passion for helping others evolve is what drives her. She unobtrusively guided me towards my best interest. Before my session, I was extremely stressed, scared and uncomfortable. I even had doubts about the outcome but I stayed curious and open. During the session, I simply embraced and welcomed all sensations and visions. I was my own observer. I love the idea of having created and reconnected thousands and thousands of kilometers of paths in my brain. The outcome of the day was fabulous for me: I dropped unquantifiable limitations and I reconnected with my imagination. My perspectives are today bigger and numerous. I feel calmer and more grounded with my own self. I am ready and excited to start my new life with my true self. I am so pleased I finally met my true self. Thank you, April, for your support and guidance, for coming along on my journey, for being gentle, caring and attentive to my best interest." (LJ, 51)
I arrived in Amsterdam with several possible resources I had located on the web to guide me in a truffle trip. I had made three appointments to interview different helpers. My first appointment was with April. After talking with her for a while, I canceled my other appointments, confident I had found the person I wanted. She offered more guidance and structure than I originally thought I wanted. Nurturing. That is what April is. She has a long history of helping people navigate positive psychedelic trips. My truffle trip was just what it needed to be. I am very grateful to April and hope someday to return to Amsterdam and ask her again to be my guide.(LL, 62)