Every Guided Tripping trip guide is all about setting productive intentions and integrating helpful discoveries to co-create supportive and fruitful psychedelic experiences.
(Note: 'Kevin' is a composite of multiple client experiences and pieces of feedback we've sourced with clients' consent. Clients' personal information, the contents of sessions, and information divulged to a trip guide during the course of a session are kept strictly confidential.)
We'd like to introduce you to Kevin
So let's meet Kevin, the IT guy. You know Kevin. We definitely know Kevin. He's not huge on contemporary spiritual literature. He doesn't follow the psychedelic science Insta pages we do. He doesn't attend or present at the conferences where you can see us most months of a normal year. He's never met a trip guide before.
But Kevin is, like all of us, a complex human. He's got great loves. He's got pain, doubts, and patterns of stuckness. He carries these with him, in his body, at all times. Kevin works a 9 to 5. He's got a wicked sense of humor. He's an awesome storyteller. He loves to nerd out on sci-fi and bluegrass. He likes to drink craft beer with his friends.
At Guided Tripping, every trip guide on our team is keen to open the door to positive and affirming psychedelic experience to psychonautic novices and other 'unusual suspects.' Kevins are always welcome.
This is our passion. This is what makes us tick.
Here's a testimonial from a past Kevin-esque client we had the privilege to work with: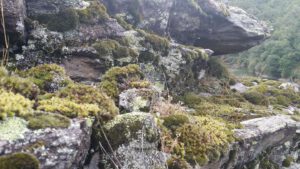 Through this experience I was able to meet myself in ways I could not even imagine. I found more self-love and Love than I thought possible. 

In the timeline of my life there are not that many, if any experiences that I could call 'life changing.' But this one was. It is still rippling through my body and consciousness – which  supports the remembering, the integration. This has been slowly solidified in the rewiring that took place, and this is why and how this experience has been life changing.
Guided Tripping's guide Hilde, in equal measures highly sensitive, grounded and hilariously irreverent, seems especially to work with lots of Kevins. This might be because she provides the perfect bridge for people who align themselves with rationality as a way of making sense of the world. She's able to assist these clients as they connect to their inner compasses and multiple layers of being, without feeling alienated or anxious.
This might also be because Hilde is location-flexible in her work, and travels often outside Amsterdam to guide sessions with clients. It takes all kinds.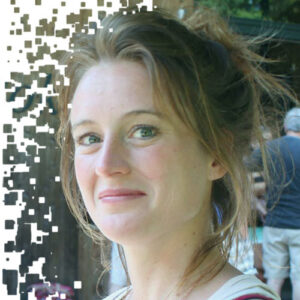 How do trip guides like Hilde work with clients then, you ask? Rule numero uno at Guided Tripping: one size fits none. Which is to say, every session is different, and each trip guide approaches the full process of guided, intentional psychedelic experience as such.
The only thing that every experience has in common is its structure:
Intake: Each of our client journeys begins with an intake. A trip guide needs to know what your particular needs are, whether a guided trip is right for you, and whether they're a fit.
Intention setting: In the time leading up to the session, you'll gather data around your intention. This serves as one ingredient in the psychological cocktail of the day of your trip.
Guided experience: Anything can happen, everything is welcome. We follow the flow of your experience, nudging here and there if needed, and landing you safely back down with a 'backpack' full of emotions, sensations, and insights to chew on.
Follow up: You receive your notes, audio recordings, an integration guide, and a chat about how to 'translate' your unique experience into practices and exercises for use in your life.
Integration: A few weeks after your trip, we check in to evaluate how the experience has landed and how we might possibly tweak your 'homework' to deepen and consolidate the lasting positive effects.
If you're unsure whether a guided psychedelic experience might be right for you, but your interest is piqued… that might be your cue to get in touch. We'll have a chat, and we'll be frank and forthcoming about whether we think the fit – with the time in your life, with the guide – is there.